Hello everybody! How are you today? Well, today is my third Sunday here, and that marks my second week of lessons. Here's how it all went.
Now that I've just about managed to sort out my timetable, it's getting a lot easier to keep to a routine. For example, I now know that my busiest day by far is Tuesday, with the day starting at 8.15am and finishing at 7.15pm. I have two hour-long breaks in between some lessons, but the day is still pretty exhausting. It's not like everything's under one roof, either, I have to traipse around the campus to get to my room, and fast. Some lessons start at the exact time others finish, meaning I have to rush (and often speedwalk) to get there on time. For example in the morning, Culture Européenne finishes at 9.15, but Civilisation Anglaise starts at 9.15.
Most of the lessons are alright, but there are some annoying things the teachers do that makes my life a lot harder than it should be. In Civilisation Anglaise, which is supposed to be an English-spoken module, the teacher will often repeat things in French, which is fair enough. I understand that the French students might not understand everything. However, she tends to give a lot more detail in French than in English, which is annoying when I'm trying to make notes in English and don't want to have to translate what I already don't understand. Some part of me feels that maybe the French students should feel what we Erasmus students constantly feel. We have to sit through lessons in a foreign language and try to understand things we've never done before, maybe they should try it some time. The same teacher also uses a microphone to reach the back of the room, but I don't think she understands that when it stops working, she seriously needs to stop and either attempt to fix it, or drop it altogether and speak louder. I know that back home, the lecturer wouldn't attempt to continue with a microphone that keeps switching off sound every 5 minutes.
On a more positive note, that same day me and the other members of the STAR module group were meeting at the Stade Marcel-Michelin for a stadium tour. This is the big rugby stadium in the town, and it's currently owned by the ASM rugby team. The tour itself was actually interesting, as we learnt about the stadium's history and got to see the changing rooms and walk through the players' tunnel to the pitch. Normally I wouldn't be at all interested in sports, but since the university was paying for the tour, I thought I might as well tag along. I'm still planning on going to at least one match while I'm here, to experience the atmosphere inside a packed stadium. There was one match last night, ASM vs Toulouse, and judging from the massive throng of ecstatic ASM supporters on the tramway, the home team won. How did I know they were ASM supporters?
Well, that's how. You really can't miss them! In fact, the supporters and the team are commonly known as the Yellow Army, after an Irish journalist described them as such in an article a few years back.
Some of my homework is simple, some is not. For example, in STAR, I simply have to continue with my journal. For general French, however, it's a bit more difficult. My first task is to continue the following sentence in 20-25 lines:
La première fois que Kevin vit Alison, il la trouva putain de canon, franchement.
I don't really want to translate this phrase exactly, as it's quite rude, but it basically means Kevin thought Alison was quite attractive when he first saw her. Unfortunately, we've not been given much direction as to what theses 20-25 lines should contain. Does it have to be relevant to the series we've been watching, or are we supposed to create a short story from it? Not only that, but we have two presentation tasks to prepare. Firstly, I have to choose one French word that means something to me and speak for 5 minutes about it, why it's important to me, unscripted. What on earth do I choose? I don't know any words that are 'important' to me. Secondly, I have to choose either a film, comic, CD/song or book that I enjoy, and prepare a 1 hour presentation on it. That's right. One hour. What do I talk about for a full hour? Not only that, but I'll only have a week to prepare, because I need to inform the teacher of my choice two weeks before, so he can actually get the item for the week before. I almost hate having so much creative freedom, because I have nothing to base it off. I could only talk about two French films, there are too many French songs out there to choose from, I haven't read through enough French books to make an informed decision, and I only know of a few French comics. There's Tintin of course, and Astérix and Obélisk. I haven't read either in a long time.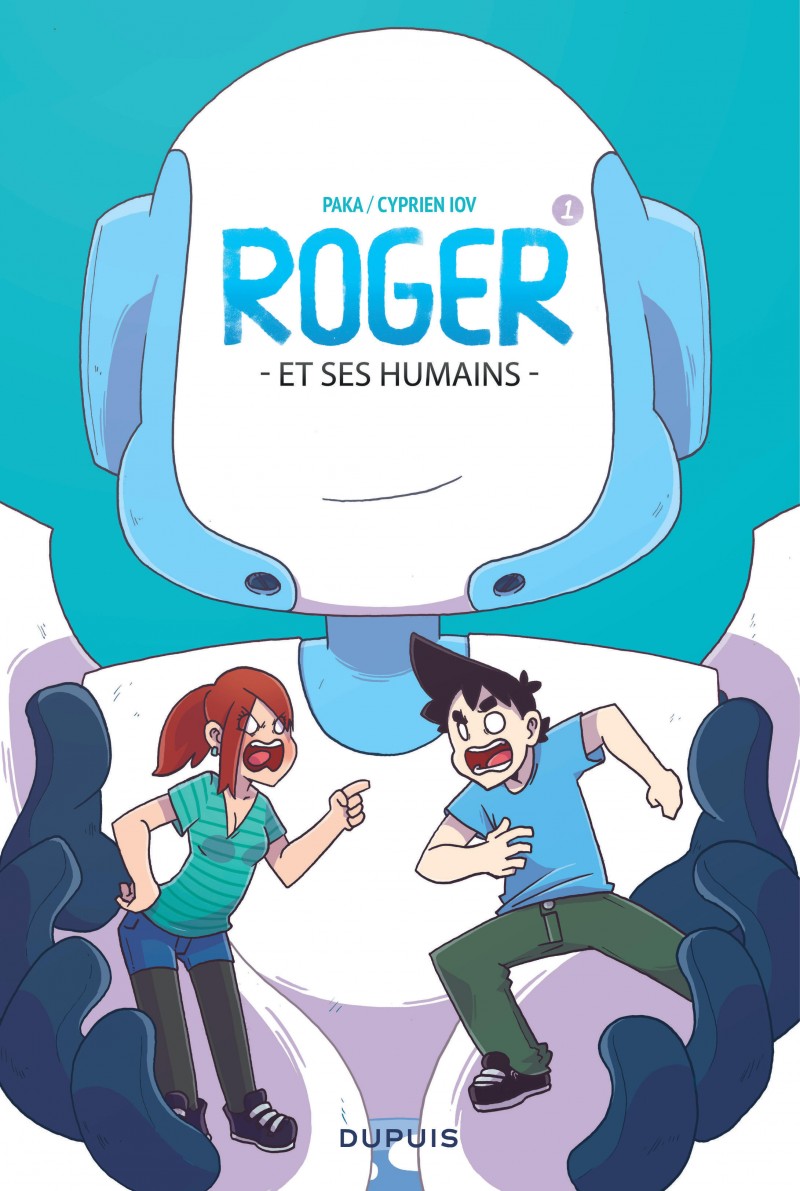 I do, however, own a comic book (or BD (bande dessinée) ) by the French Youtuber Cyprien Iov. It's called Roger et ses humains, and Cyprien released it in 2015 in French. There is also an English version available if you want to check it out, and I suggest you do. The copy I have is book 1, and I believe there's a second one as well. 
On Friday, I finally got round to getting my hair cut. I was slightly hesitant at first, because if I said anything wrong I might end up with a shaved head or something. I was kind of considering letting it grow and ending up looking like Sawyer from Lost. But then I'd probably look ridiculous, so I got over my irrational fear and had it done. And it turned out better than I had anticipated.
I'm also getting bored of pasta. Every night, it's reheating some sauce, cooking a portion of spaghetti and sticking them in a bowl. I know pasta dishes often make plenty of portions, but I'm looking forward to something new. Maybe some sweet and sour pork, or chicken curry. Anything but pasta.
I've also quickly discovered the annoying side of paying by cash everywhere. You soon amass a lot of change. I think I have about 7€ in mostly cents alone. And when you get a lot of cash out at once (to keep you going), the machine loves giving out large notes, so you end up with a few 50€ notes that are a nightmare to break into.
I think that's everything that's happened this week so far. I'm starting my Polish lessons tomorrow, and European history will appear soon enough.
Until next week, do zobaczenia później (don't ask me how to pronounce it!), à bientôt, and, see you later!