Welcome back to another blog post! I hope you're all having a lovely October morning/afternoon/evening, whether it be rain or shine, thunder or lighting, wind or …no wind. Here in Clermont, it's a lovely sunny day with a whistling wind whipping round my building. 
Not that I don't like wind. It really makes it feel like Autumn, especially when it's not paired with 27 degree heat like the other day. I must have mentioned before that my favourite time of year is September to November, but October is the best. It's the time of year between the end of Summer and the beginning of Winter – the perfect time to go out with a jumper and light jacket. I always find this time of year makes me think of the 1970's. Maybe it's the earthy tones of the leaves, or because the wind makes everyone's hair big and fluffy.  And speaking of the 70's, how have I never watched That 70's Show before? I've been binge-watching the first series on Netflix, and it makes me want to buy some flared trousers, a pair of platforms and a hideous shirt with a Barrymore collar (à la John Travolta in Saturday Night Fever), and boogie down to some disco music. Okay, maybe that's too 70's.
Although that would probably fit in nicely with some of my university buildings. The Gergovia building in particular looks like it was built in the 1960s. You know what I mean: plain concrete, maroon panelling on the windows, everything inside a shade of brown or orange. If you look at the outside, it could be anywhere in the world. 
Unfortunately for me, and any other students with traditional lectures, the amphitheatres are in desperate need of updating. All the seats are literal wooden benches, the desks are practically made of scratched-in messages. I'm pretty sure there are messages at least 40, 50 years old engraved into the surfaces. You can tell the room was designed before microphones and speakers were installed, because there isn't a system to help sound travel around the room apart from two speakers at the front. I understand that it's expensive to update buildings and refurbish everything, but a projector and a splash of paint shouldn't cost that much.
See, that's the thing about French lectures. They're the very traditional format of a lecturer sat at the front of the room reading from a script. Occasionally, they might get up and right something on the blackboard, but then they'll sit back down again and carry on with their monotone voice. There are so many ways to make a lecture engaging and to encourage people to take part. However, with this technique, there are people playing games on their laptops, scrolling through their phones or having a natter in the back corner. It makes me wonder why they bother turning up if they're not going to take in anything or write notes.
In my STAR module, we've moved onto a new topic – tourism. It was a shame to say goodbye to the teacher we had before, but the lady taking the tourism topic is fantastic. She really knows what she's talking about and is obviously passionate about it. So far, it kind of feels like the topic in Geography, especially when we had to answer the question 'What is tourism?'. I almost felt like asking how many marks it was worth so I could work out the number of points to make. But it's still an interesting subject, and it's going to be mostly trips. For example, on Tuesday we're supposed to be doing a whistle stop gastronomic tour of the city – my favourite kind of tour! Mention food and I'll be there!
Polish is still pretty tricky, but I think I'm getting better at pronunciation. It's all about practice. I was introduced to an app with various topics of vocabulary, such as greetings, introductions, numbers, food. We covered numbers last lesson, as well as which country we're from, our nationality, and street names. For example 0-5 in Polish is as follows: zero, jeden, dwa, trzy, cztery, pięć. Because I've studied German before, I'm used to pronouncing 'w' as 'v' (e.g. Wanderlust, wir sind, ich will,) and 'j' as 'y' (e.g.  der Jüngere, dieses Jahr, jetzt) which is more than some people. But there are some letters in Polish that I struggle with, such as 'rz' which is supposed to sound like 'tch', and I keep pronouncing 'y' as 'ee', but it's more of an 'er'. But as I said, it just takes practice. I can still remember Dzień dobry! (Which means, 'very well')
I was told in my French lesson that I can't use Roger et ses humains as the comic for my presentation. Instead, I have to use one that the teacher will give me on Tuesday. That was a bit annoying, because I had already got halfway through making a presentation. Oh well, I can always use the same format. Oh, also, I survived my 5-minute unscripted presentation on a word. In the end, I chose the word 'chapelure'. They're basically a crumb-like ingredient that you use for breaded fish and fishcakes – you might call them golden breadcrumbs. My parents know the full story, but basically on holiday one year, I had to go to the supermarket to buy a box. However by the time I got to the shop I'd forgotten the word, so had to attempt to describe them. There were a few funny looks thrown my way when describing fishcakes (gâteaux de poisson literally means 'cake of fish' i.e. something sweet), then again when I pointed at literal crumbs of bread in the bakery section.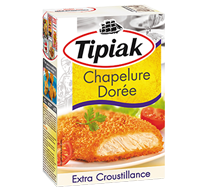 It was kind of strange retelling this story to a group of people I barely knew, and completely unscripted. I knew I had made a few mistakes, but the strangest part was being asked questions about the experience – for example someone asked if the sight of a box of chapelure brings back bad memories.
Now that the Toussaint week off is coming up, I really want to travel somewhere new, but tickets anywhere are quite expensive at this stage. One place I'd love to go to is Berlin, because in college I missed out on the class trip. And it's so full of culture and history, relatively recent as well. German reunification only happened in 1991, and the wall only came down in '89. It'd be amazing to see the remainder of the Mauer with my own two eyes, because there are so many video recordings of the day thousands of East Berliners pushed through and joined their Western friends. Plus, Ritter Sport chocolate is amazing and I want to buy a full box for myself. I'm definitely going to see if anything's available. I love travelling on my own, because I get to do things at my own pace, and I don't have to worry about leaving anyone behind in a crowd.
In other news, the site expanded on Tuesday with the addition of The Into Page. In this section, I'll be adding my 3 most listened songs on Spotify, my top 3 films on Netflix, and the book my nose is buried in, each month. If you haven't already checked it out, why not?
And on that note, I'll leave this post here. Don't forget, I'll be back the same time next week! I hope you have a groovy day wherever you are. I'll catch you on the flip-side!
That was too '70's again, wasn't it? Bogus!